Just Live. Just Love. Just Lift.
Our mission is to empower our clients and enhance our community through fitness and health
We want you to live your best and healthiest life; to love your body, love what you are doing and love the community you've created; to teach you how to properly & safely lift weight to create a healthier lifestyle, while also lifting up the people around you to be better together.

About Just Lift Fitness
Training Studio
JL Fitness is an intimate, luxury personal training studio located in Clarendon Hills, IL.
Personalized Health
Fitness programs personalized for your fitness and health journey. We offer personal training, small group private training, nutrition coaching, and online services through their mobile fitness app.
1:1
Personal Training
Personal training is your opportunity for 1:1 coaching. Everyone has different goals, different body types, and different levels of ability.
Personal training is a great option for beginners, clients with injuries or limitations, and clients wanting to focus on very specific outcomes for training.
Small Group Private Training
All of the attention of our 1:1 personal training, in a small group setting. We max it at 4 clients per session – we want to have eyes and communication with you at all times so we are focused on your goals, needs, and form.
Mobile Fitness App
Remote Training
Download our mobile fitness app and get personal training from anywhere in the world. Communicate with your coach on a regular basis with a unique approach to fitness, nutrition, and 1:1 accountability coaching right from your phone.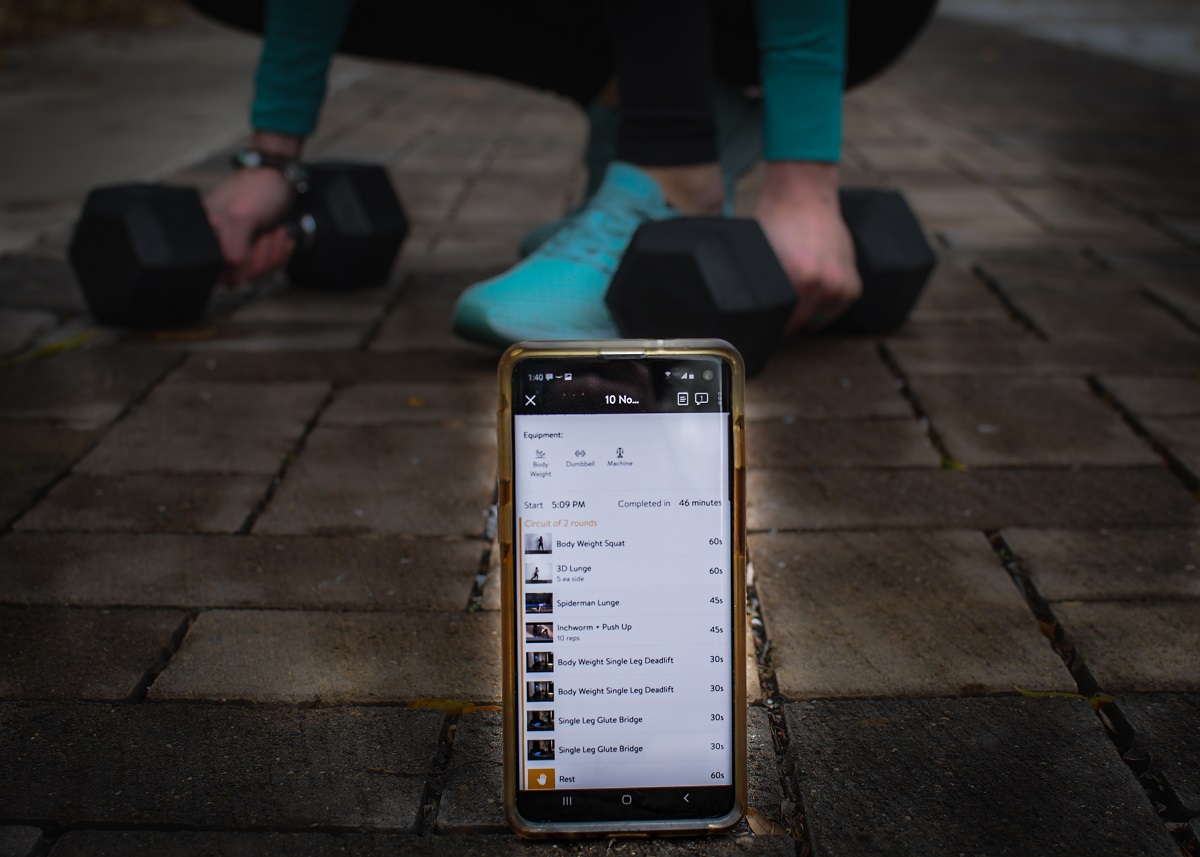 Personalized Nutrition
Nutrition is an essential part of your fitness and wellness journey.
We will dial in to your specific goals and create the most appropriate and effective nutrition program for you that works with your workout program and your lifestyle.
Measure
Look at your Total Daily Energy Expenditure and Basal Metabolic Rate
Balance
Determine your Macros and what percentage should be protein, fats, and carbs
Guide
Meal planning and food preparation so you are prepared for a healthy lifestyle
Execute
Enjoy your new nutrition plan as we track your progress together.
Meet the Team
The JL Fitness Team are certified personal trainers passionate about motivating and pushing people to reach their unique goals.
Their ability to get to know each of there clients allows them to add a personal touch to each of their client's programs.
Understanding that every person has a different WHY to obtaining their goals allows our clients to experience a fun and rewarding journey toward creating a healthy lifestyle.
"We love being able to improve a person's quality of life and get them to commit to being fit for their entire lifetime."
Client Testimonials
See what others have to say and how they meet their goals with Just Lift Fitness!
Beginning the online workout programs with Jackie Errico was honestly a huge wake up call! As a former college and semi pro athlete, when I lifted I thought I knew all and I lifted like a brute. Starting strength and endurance training at 44 with a coach and a specific program for the first time was intimidating but I saw immediate results. Jackie took me from where I was and not only vastly improved my endurance and strength, but helped me focus on my weaknesses. She is professional, extremely knowledgeable, motivating, fun, caring and will push you to achieve your goals. She is also flexible and designs workouts that fit your life and your needs!"
Keith P, 44
Beginning to workout with Jackie Errico was honestly the best thing I have ever done for myself both physically and mentally. Jackie took me from where I was and not only vastly improved my endurance and strength, but helped me learn how to eat and nourish my body to sustain my training while building lean mass and loosing fat. She is professional, extremely knowledgeable, motivating, fun, caring and will push you to achieve your goals."


Nicole S, 50
When I train with Jackie, I feel like I am pushing myself and working hard. She is very good at building you up where you are at, and helps you learn and grow as an athlete. I always have fun working out with Jackie, and feel good afterword, both physically and mentally!"


Madison K, 15
Ready to begin your fitness journey?